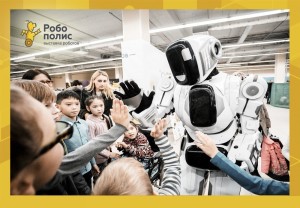 "Robopolis" is an international science-interactive exhibition of robots for the whole family. Here you can interact with 60 robots from around the world, to see the real theater of robots , dive into the 6 virtual realities, to make objects fly only by the power of thought to control quadrocopter, participate in master classes and more.
In "Robopolis", even children from 2 years old will be able to feel like real inventors. Education and entertainment in one place!
The exhibition has already visited 36 cities of Russia and Kazakhstan, where it has collected more than 1,200,000 positive reviews.
Website "Robopolis»:  https://робо-полис.рф