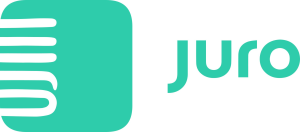 Juro is an international IT company that is changing the way businesses agree terms and making the process a little more human. Juro provides end – to-end contract collaboration that helps businesses agree faster and centralise contracts and their data.
Juro serves a series of market leading customers like Skyscanner, Deliveroo, and SecretEscapes and has raised $8m from Union Square Ventures, Point Nine Capital and angels from Gumtree, Zoopla, TransferWise and Indeed.com.
Juro Riga has located their office in Telegraph Offices in March, 2020. With
this tenant the Telegraph Offices building is now fully leased.
More information about the tenant: https://juro.com